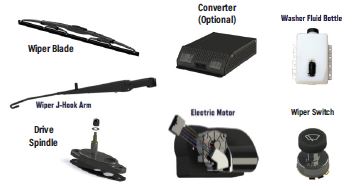 Electric wipers offer a superior approach to traditional pneumatic systems by combining cost savings through reduced maintenance and improved operational performance.
Tangible Cost Savings
Eliminate maintenance (ex: replacing rotting hoses) associated with pneumatics
Motor replacement cycle more than twice as long
Off-the -shelf wiper blade replacements – reduces cost while expanding options
Eliminate Performance Degradation Associated with Vacuum Pumps
Air-leaks or cold cause blade to chatter across windshield
Misalignment of pantograph arm
Improved Operation and Safety
Electric Wipers always return to home position that does not block forward facing camera
An additional 30 sq. inches of coverage above center line greatly improves forward visibility
Enhance Crew Comfort
Cut in-cab noise levels in half (60db to 30db)
No discharge of odorous fumes into the cab
Easy to Order and Install – comes as a kit with everything you need to complete the installation. Available for Road or Yard units, and as a wet or dry system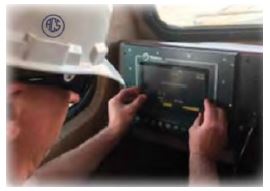 Ensure your train crew can view display screens clearly and without distraction across the variable lighting conditions that may occur in a locomotive cab.
Improve safety by ensuring train crew can consistently view all PTC and other operational data and warnings
Lessen discomfort glare and associated digital eye strain for crew members
Reduce screen scuffing and scratching, and extend the usable life of the screen
Cost effective – Approx 2% of the cost of replacing a broken display
Easy to apply-can be done by your mechanics in 15 minutes without any training
Pro-Vision Video Capture Systems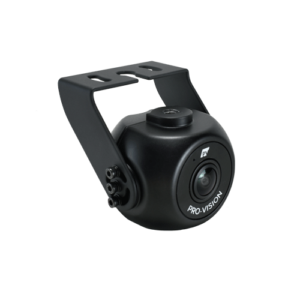 Train Video Data is too important to trust to out-of-date technology
Forward Facing, Interior and Exterior 1080p HD cameras
Low profile, solid state DVR supports up to 8 camera inputs
Multiple recording options including Continuous, Event Based and Custom Trigger
Open API format facilitates easy integration into CHMMs and back-end systems
All backed by a 5 year warranty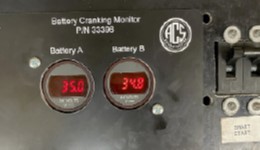 In-Cab display of battery voltage levels, while under crank, facilitates proper diagnosis of locomotive starting issues in the Repair Shop, Yard or on the Road
Only change out the battery that is displaying low voltage
Avoid wasting time trying to jump shorted batteries
Simple in-cab mounting, supplied with necessary cable to easily connect to the batteries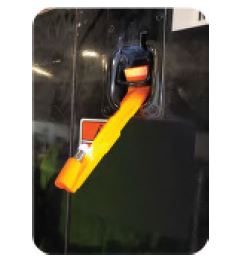 No more busting your knuckles trying to grasp a locomotive door latch. The ACS-RS Door Latch Tool with built-in LED light can make it safe and effortless to open a locomotive latch, even in cold weather.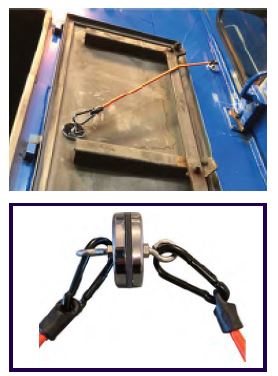 Keep Carbody doors open and eliminate them slamming into railroad associates. Heavy duty magnets will keep the door open even in strong winds.